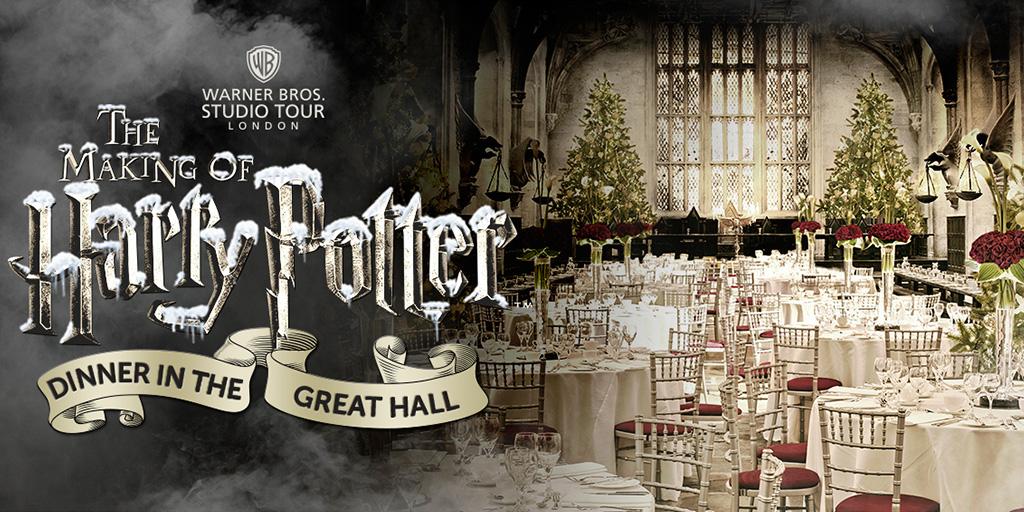 Dieses Jahr zu Weihnachten bietet die Londoner Harry Potter Studio Tour ein Festessen in der Großen Halle von Hogwarts an. Zu dem Festessen werdet ihr einen kostenlosen Zauberstab erhalten und nach dem Essen könnt ihr sogar noch die Ausstellung besuchen.
After dinner, you'll be able to:

Explore the Studio Tour, admiring sets such as the Gryffindor common room and the Weasley's kitchen at The Burrow, which will also be dressed as they were for winter scenes.

Enjoy a selection of three festive dessert bowls on Platform 9 ¾, alongside the original Hogwarts Express.

Drink Butterbeer in the backlot café and walk up the wizarding shopping street, Diagon Alley, before taking in the breathtaking Hogwartscastle model (covered in a layer of filmmaking snow especially for the festive season).

Finish the evening with music and dancing, with a bar provided for those who wish to purchase additional drinks.
Mehr Infos hier